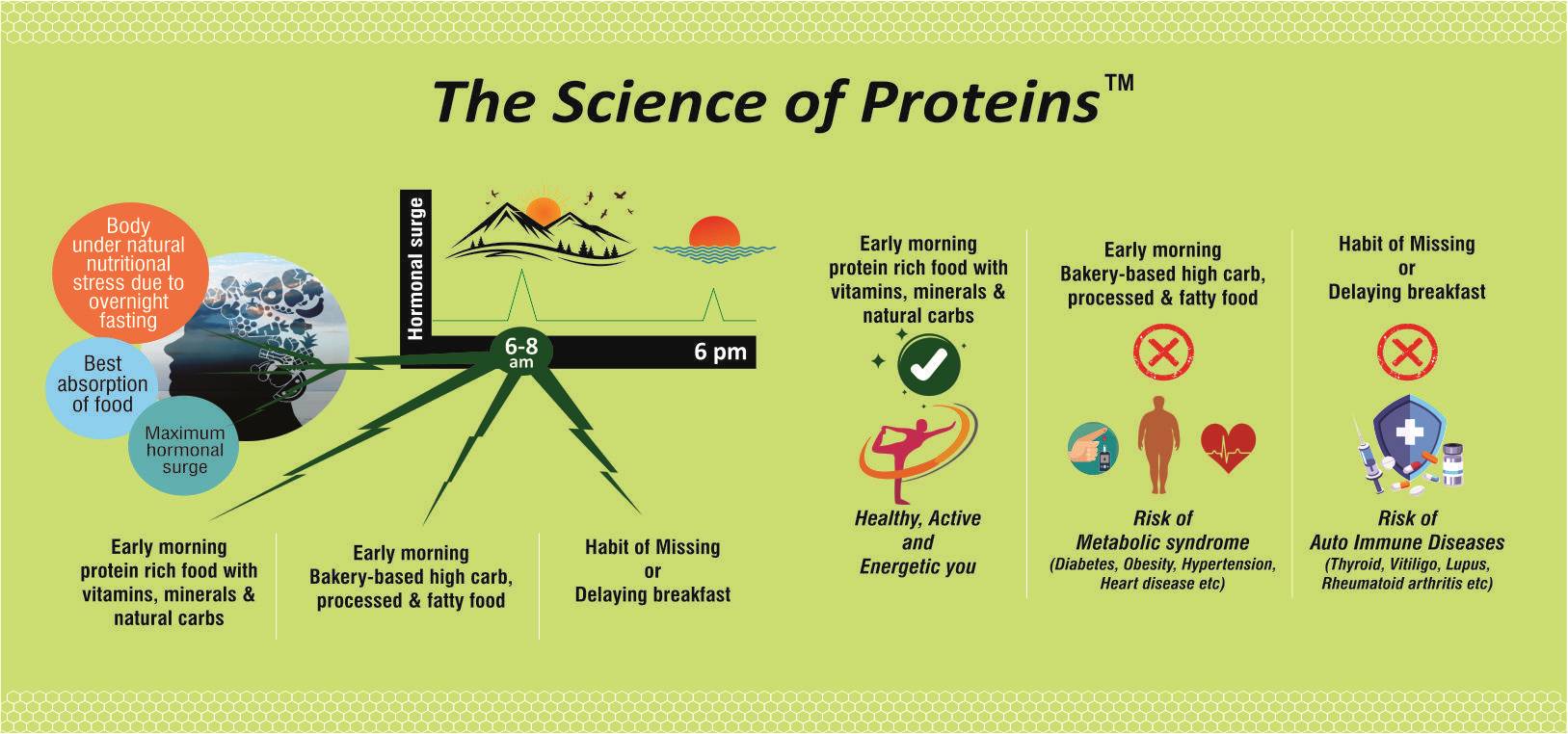 Before understanding the concept of food – Health balance, it is important to ask a few questions to yourself ?
Are you aware of the benefits of proteins and how various proteins target various issues?
Do you know why despite gulping/ eating/ swallowing various proteins, one does not give the desired results?
Has anyone told you about the right time of protein consumption and the science behind it?
Have you tried various forms of protein/ diets/ procedures for your issues and still not received the results?
If any one of the above question resonates with your personal scenario, the importance of striking a food health balance is the thing you have been missing so far in your efforts.
Dr. Suruchi Garg has created one formulation that gives multiple benefits owing to the right sources of protein which she advocates to consumed at the right time.
Based on her scientific temperament and research back up, Dr Suruchi Garg is a pioneer to bring up the fundamental concept of consuming proteins and other essential nutrients based on body's inner clock and proving it scientifically.
Dr. Suruchi Garg does not only insist that you follow a particular routine when consuming protein but also follows it herself. The best time to consume protein and to make the most of the nutrients is calculated based on the circadian rhythm. This rhythm is what regulates the natural processes of our body including its sleep and wake cycle.
According to her published study, the best time to consume protein-rich foods is between 6 and 8 a.m. It is a scientifically proven time window that allows your body to extract the maximum amount of nutrients and goodness from your protein-rich diet.
Also, if you are consuming only one type of protein, it might lead to food faddism and stagnation. So it is always better to include protein from different sources that get you all the essentials you need.
Reference: published article on role of nutrition and its effect on skin and hair by Dr Suruchi Garg- an original article first of its kind with an insight on how type and timing of food regulate disease process in body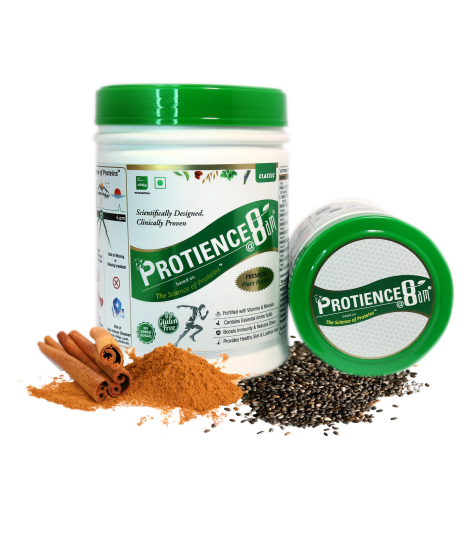 Dr. Suruchi Garg, MD -
Global Awards
Our Best Selling
Products