Based on Science of Proteins™
Kostea Healthcare is a premium healthcare products provider, backbone of which is a dedicated team of doctors, nutritionists and avid researchers. Our team is passionate about taking care of your health and provide you with the right health supplements that make you healthy from the core. We believe in holistic healthcare and provide you with all the information you need so as to assist you in choosing the right products. With years of research and clinical feedback from the clients, our team also emphasize on consumption of the right food, at the right time and in the right quantity.
Kostea Healthcare team has designed premium protein supplements which are gluten-free with no added sugar and can be consumed by across all the age groups. We developed the supplements aiming at:
Boosting immunity

Improved food consumption

Better metabolism

Visible improvements in skin, hair and overall body

Weight loss
Kostea Healthcare aims at marketing the products with proper knowledge and guidance as we believe that consuming supplements unsupervised can be 'as lethal as attempting to swim without coaching'. We aim to break free from the otherwise popular myths about food consumption, protein diets and fasting and push all our Kostea Community to the corrected way of food consumption.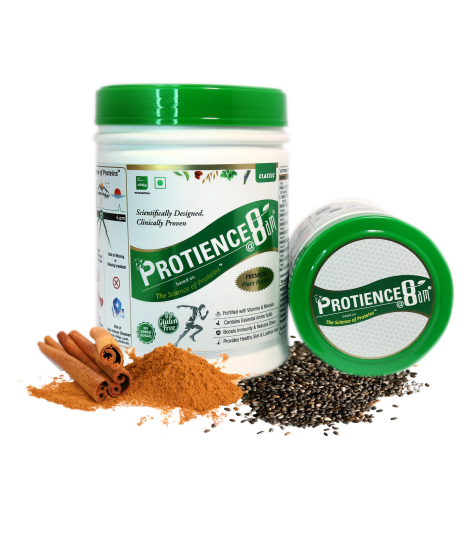 Vision @ Kostea Healthcare 
"Every life is important, so is its care and well-being. Kostea's vision is to create a large community who can be made aware of the minimum efforts it needs to turn the life healthier, more productive, and disease-free."
Mission @ Kostea Healthcare
"To inspire the community to strike a food-health balance so as to achieve complete physical and mental wellbeing."
Why Choose

Kostea Healthcare

?
Kostea Healthcare

Deliverables
At Kostea, we want to see a better version of everyone who joins the Kostea community. While promoting food-health balance, we also want to inculcate the right science about making, usage, timings and consumption of proteins. We aim at breaking common and popular myths around healthy body and super foods.
Who doesn't want a perfect body? But according to Dr. Suruchi Garg 'good health is not just about being in the right weight range and shape; but also about your complete physical, mental and emotional wellbeing along with healthy skin and lustrous hair.'
The glowing and youthful skin, healthy hair, and fit body can be yours too!
The question is, in this busy world, how many of us are able to take out time to look after our body and its needs. Healthy living is an ongoing task and there is no quick fix mantra for it. From our experience and studies, we bring around the best, minimal effort initiative that all of us can make use of in order to get a healthy body and mind.
Kostea Healthcare has developed products that will help you reach your desired results in:
Improving your metabolism

Boosting immunity

Glowing skin

Healthy hair

Weight loss

Inch loss
The top 3 principles which are integral to the development of our products are:
Understanding the Science Of Proteins™
Proteins are the building blocks of our body and also our skin and hair. The healthy glow, stronger metabolism, skin elasticity, immunity, good hair and overall health – that confidence to face the world is what Proteins give you. The magic of proteins multiply when high quality proteins are consumed in the right quantity at the right time!
Using Premium Vegan ingredients, zero fillers
The protein powders normally have high quantity of fillers in them, apart from the raw materials which are part of the ingredient list. This is majorly done to volumize the product and reduce manufacturing costs. But Kostea brings a new formulation which
No Added Sugar
There is no hidden sugar / added sugar / sugar derivatives in Kostea Healthcare products. We have used the natural sugars derived dates powder, which give the taste and sweetness to the product along with benefits of iron and antioxidants.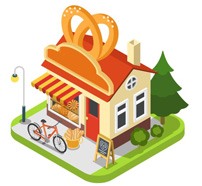 Visit our store
Kostea Healthcare, SCO 44-45, FF, Sector 9-D, Chandigarh, India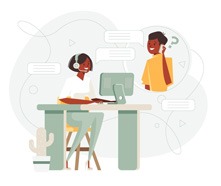 Support 10 am - 6 pm
Email: support@kosteahaelthcare.com, Phone: +91-99142 33320
Why customers love our products ?
I love you Protience@8am chocolate flavour. It is the best product, I have been able to sleep well after so many sleepless nights.
My body has changed drastically since the use of Protience@8am as recommended by Dr Suruchi. I was feeling depressed due to pigmentation on my skin and frizzy hair. After using Protience@8am from last 8 months and following the guidance, my hair has become shiny and I feel young by 5 years. Highly recommended and has no side effects.
I am totally in love with my new regime as it makes me feel lighter and I am also loosing inches on my waist and arms. Just 3 months of taking Protience protein powder and my entire philosophy about high nutrient diet has changed. If anyone is looking for weight loss, take the regular consultation by Dr Suruchi Garg and use the protein powder recommended. You will not regret the decision.
I was suffering from constipation from very long. My appointments with doctors did not give me the desired result and one day a friend recommended to use this protein powder and follow the steps of usage. At first I did not believe that this thing can be so helpful to me but I have been proved wrong. Thank you Protience@8am
My god!! I tried everything… diets, yoga, intermittent fasting and what not!!! My problems still remained where they were. I am using Protience@8am everyday since last 2 months and Voila!!!! I have seen my body response to their Science Of Proteins so well.. must try.